With Holland Youth Connections, young people age 14-17 have the opportunity to make a meaningful contribution to their community, their families, their education, and their future. By putting your hands to work, you can make sure you don't waste this summer.
This program will run mid June through August. Options include 8 weeks, for those involved in school sports programs, 10 weeks, or possibly 12 weeks, for those who excel throughout the first 10 weeks. Hours are Tuesday thru Thursday, from 9a.m.-1p.m. You must be available for the entirety of the program.
Need more reasons?

1. Meet new friends: Each individual works with at least one team of 6 youth from all over the Holland area with an adult supervisor, and there are hundreds of kids involved in the program as a whole.

2. Earn money: Job opportunities are tough to come by when you're still in school. This is a good way to put some cash in your pocket to help your family or buy that thing you've always wanted.

3. Establish a job history: Having a job with a credible reference on your resume is a huge step toward getting an interview and getting hired in the next job(s) you apply for down the road. Those who finish the job program will receive a letter of commendation from the city manager.

4. Keep your free time: Holland Youth Connections runs Tuesday-Thursday, 9am-1pm, for 7 weeks in the summer. That leaves 4-day weekends every week, plus all your afternoons to go to the beach, hang out with friends, work another job, or enjoy your summer.

5. Sense of purpose: When you get up the morning and have a job to do, it's a good feeling. You will be a valuable part of a work team in this program.

6. Learn job skills: Holland Youth Connections is committed to giving you more than just a "summer job," but to teach you job skills and good work behaviors through classes and then reinforcing those practices during your work throughout the summer.

7. Get out: If anyone has ever told you that you need to "get out more," here's your chance. It's easy to spend your summer with people you know in places you are familiar with. With Holland Youth Connections, you will get to work in a new environment with new people, learn new skills, and see new places.




Powered by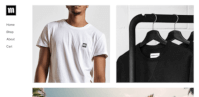 Create your own unique website with customizable templates.