There are two ways businesses like you can help.
1. Be a Financial Sponsor (see "Donate")
2. Be a Host Organization/Work Site
Having quality locations with appropriate tasks for youth to perform is a big part of why Holland Youth Connections has been so successful in exposing Holland's youth to the workforce thus far. In 2018, we hope to find quality work sites whose vision is to provide an opportunity to community youth and foster the connections and relationships that keep youth on a good path. To do this we need your help. Here's how it works:
A team of five youth workers plus one adult supervisor can work at a site for anywhere from one (three-day) week to the full 7 weeks in the summer, depending on the work that needs to be done. Some past work sites are listed under the past work sites tab, but there is plenty of other work kids can do. Click
here
for more info on the kinds of tasks our youth can (and cannot) perform under Michigan Labor Laws.
We accept work sites who pay for their teams first ($925 per week), but also "non-contributing" work sites can apply an receive a team that is covered by private donations!

Holland Youth Connections will transport the team to your work site.

The work site is primarily responsible for having tasks for the team to do upon their arrival.

The work site is responsible to provide whatever tools necessary to perform those tasks (e.g. shovels, cleaning supplies, buckets, etc.)

Our teams cannot perform any work involving power tools, hazardous materials, or unsafe situations. To inquire further about these limitations, contact AJ Westendorp.
What's most important is that the youth in your community have safe and fruitful places where they can learn to work and contribute to their community. If you believe in this and would like to know more about hosting a Holland Youth Connections Team, please contact
AJ Westendorp
.
Want to see more? Watch the video below, made just for businesses.
Powered by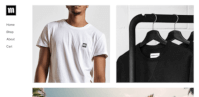 Create your own unique website with customizable templates.