Today, when most students finish (or drop out of) high school, they have little (if any) work experience, few (if any) connections with potential employers, and few (if any) valuable skills to offer, and poor work habits. Interviews with over 400 employers in 2013 found young job entrants to be "woefully ill-prepared to join today's workforce."* 17% of Americans between 16 and 24 are neither in school nor working**.Young people are becoming increasingly disconnected and disinterested in the worlds of school and work; It's not interesting and it's not for them.
We believe this generation is better than that. We believe that investing time, money, and opportunities for young people is the best way to show them that they matter, belong in a productive society, and can make meaningful contributions to their community. We connect youth, adults, organizations, work sites, donors, and government officials who believe this too. Our hope is tha


t Holland Youth Connections will plant seeds that grow into fruitful relationships and opportunities across the board. We hope for:
1. Youth to learn and practice critical soft skills, valuable in any job.
Skills such as being on time, working hard, taking direction, advocating for themselves, taking ownership of their work etc. If these become second natures, they will be more confident, more likely to be hired, and more likely to succeed in any job.
2.
Youth make valuable connections and establish a credible work history.
Participants meet, work alongside, and build bridges with other students from across the community, supervisors who can be used as a reference, and work sites, pertinent to their future career. It is the vision of Holland Youth Connections to establish connections that make opportunities available for participants year-round while they are in school and after they finish.
3. Youth to provide for themselves and their families with a real job.
When young people find themselves in tight situations, they resort to stealing, selling drugs, and joining gangs. Learning how to work for an honest paycheck sets the tone for better opportunities and solutions in the future.
4. We create a truly special community where employers care about the kids.
Schools aren't the only ones who can teach and invest in young people. A truly beautiful community is itching to teach its young people, allow them to explore the larger world, and grow them up into thriving adults.
Sources:
*
http://www.greenworkskc.org/wp-content/uploads/2013/08/
Summer-Youth-Employment.pdf
** http://www.mdrc.org/publication/building-better-programs-disconnected-youth
Powered by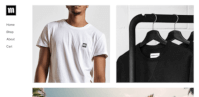 Create your own unique website with customizable templates.