Adult Supervisor Job Description
Holland Youth Connections exists to give young people the opportunity to develop work skills, earn money responsibly, and make valuable connections with peers and adults. The adult team leader is a big part of this. The supervisor determines what skills and habits their team learns, what they learn about responsibility, and what kind of initial experience their team has in the workforce, We are looking for adult supervisors who:
-Care about young people and want to help them become better people.
-Have a great work ethic and great work habits. Supervisors work alongside youth, and must be the model for excellent work.
-Have backbone enough to deal firmly and appropriately with students who might not listen to them.
-Are flexible. Not everything goes according to plan.
-Are 21 or over with a reasonably clean criminal record (Background checks will be performed).
-Are timely.
-Want to connect and invest in the lives of individual students.

Commitment:
June 19-August 2 ; Tu/W/Th; 8:30am-1pm.
Pay is $15/hr.
Supervisors will be employed through Escape Ministries
There is not room for days off/vacations in this program. Emergencies will be handled by the HYC Coordinator.
We want our adult leaders to be ready and willing to invest in their kids outside of the program in enriching ways. If you have time to help with classes, work out, have lunch, or something else, that is a bonus

Job Responsibilities:
-Supervise and work alongside a team of 5-6 youth in work assignments at local organizations.
-Take attendance and fill out time sheets for students.
-Enforce policies such as no phones, appropriate dress, hard work, etc.
-Get to know each of the kids on your team.
-Teach valuable lessons to your team in various ways throughout their work experience.



Powered by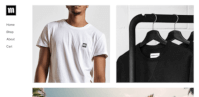 Create your own unique website with customizable templates.