The Outdoor Discovery Center Nature Preserve makes connecting people with nature and wildlife its business. Located at the corner of 56th and 142nd south of Holland, the non-profit is home to nature trails, elk, birds of prey, nature exhibits, wetlands, streams, woodlands, and even a pre-school. They

offer many diverse programs such as snowshoeing, archery, fishing, pond studies, and summer camps that help foster the concepts of wildlife management and conservation. Our supervisor Hattie has led an HYC team all summer to help maintain and improve the natural environment, cause there's never enough helping hands on the 150-acre preserve. They helped rebuild an educational sandbox, help beautify and add structure to a stream on the property, have maintained gravel trails, and removing invasive species and weeds from the property. "These kids are superheroes!" says Hattie, "I'm amazed at the work they do everyday."
Powered by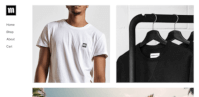 Create your own unique website with customizable templates.