Below are some of the past work site partners with Holland Youth Connections. We hope to expand and diversify the work our youth perform in this program so that we expand and diversify the opportunities for our youth.
---
- Holland Board of Public Works (BPW): Cleaning, Landscaping
- Brinks Farm
- Building Men for Life
- City on a Hill: Cleaning, Moving
- Christ Memorial Church: Cleaning, Landscaping, Moving
- Community Action House
- Critter Barn
- Crown Motors
- Holland Department of Public Safety: Painting
- Ditto Upscale Resale: Stocking, Shelving, Handling Donations, Cleaning
​- Eighth Day Farm
- Escape Ministries: Cleaning, Moving, Office Help
​- Haworth: Outdoor Maintenance
- Holland Bus Company
​- Holland Christian Schools
- Holland Community Aquatic Center
- Holland Museum
- Holland Public Schools: Property Maintenance
​- Holland Parks: Edging, Painting, Weeding, Property Improvement
- Holland Transportation
​- Hope Church
- KJK Real Estate Management
- Magna Mirrors: Landscape Removal, Spreading Mulch
​- Maple Avenue Ministries
- My Father's House
- Ottawa County Parks: Naturalization, Invasive Species Removal
- Outdoor Discovery Center
- Spectrum Fabrication: Removing Overgrowth, Painting, Shop Assistance
- Third Reformed Church
- Walter's Gardens
- Westcore Neighbors
- West Michigan Regional Airport
- Windmill Island



Powered by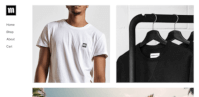 Create your own unique website with customizable templates.