ESCAPE's Career Connections began in 2013 with 12 kids working through the summer at parks to improve the city of Holland and jump start their futures in the job market (then known as Holland Youth Connections). The following year, over 100 youth, age 14-17, had summer jobs at 20 work sites in the Holland area and made a huge impact on the community. In 2015, 178 youth went through the work program, with 28 work sites participating. In 2018, the program will be taking a smaller number of youth in order invest more deeply in program participants through classes, counseling, internships, and mentoring. Holland Youth Connections is an effort of
Escape Ministries
to invite businesses, donors, and young people join the movement towards LINKING YOUTH AND OPPORTUNITY. Such an opportunity is only possible when a community comes together with a passion for our community and our youth that is worth time, money and struggle.
ESCAPE's Career Connections employs as many youth as possible for 7-10 weeks in the summer: mid-June through late August. It gives young people the opportunity to gain work experience, develop solid work behaviors, provide helpful services for the Holland community, and form positive relationships with peers and adult team leaders. Anyone ages 14-17 who is willing to commit to working hard and be consistent is considered for youth positions.
Excellent adult adult team leaders and great work sites are also a big part of what makes this programs successful. To learn more about becoming a supervisor or work site for Holland Youth Connections, click below.
Powered by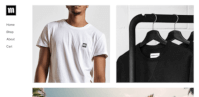 Create your own unique website with customizable templates.